Discover the Royal Hotel Seymour
One of the first buildings in Seymour, the hotel was originally built on the other side of Manners Street in 1839. The oldest part of the present hotel was completed in 1848. The second part of the building was completed in 1853. The newest part of the building, the front section, was built in the 1890s.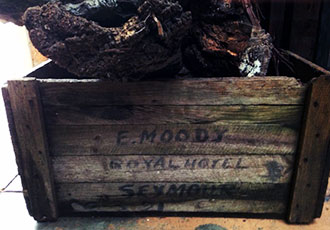 Well known due to Russell Drysdale's famous painting of the hotel titled Moody's Market, named after one of its long term owner publican, Eliza Moody, who ran the hotel for 45 years.
The hotel was, in the early days, used as the local courthouse, post office, fire station, morgue, police lock up, Cobb and Co depot and market.
In decades past, the Royal Hotel was a major stage coach route, where the horse coaches would cross the Goulburn River behind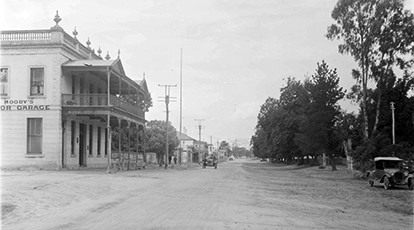 the hotel and then rest overnight. Today the Royal Hotel has retained the original and well-worn Cobb & Co stables that saw many travellers enjoy great pub accommodation and meals. At the rear of the Hotel you will discover the New Crossing Reserve and further along Lions Park which has a new BBQ facility and a history board for visitors to enjoy.
The Royal Hotel also boasts two majestic 100 year old Jacaranda trees, that burst into purple blossom each year, creating a magnificent backdrop to the beer garden.
Book your next visit with us soon!